All Supplements
Gut+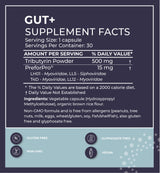 One capsule a day provides a powerful total gut solution.
Subscribe and Save
✔ Save 15% monthly
✔ Pause, edit, cancel after your first 2 months
✔ Free Shipping
Discount will automatically apply to your subscription..
15% OFF applies only to retail price
*Discount codes do not apply to subscriptions
Max. 2 bottles per subscription. Email help@bodybio.com if you are interested in more.
6 Benefits From Gut+ Supplementation
Supports total gut health and function*
Clinically proven to eliminate bad bacteria and promote the good*
Better gut health = better mental health
80% of your immune system is in your gut
Eliminates gas/bloating and promotes regularity*
One easy, no-smell capsule per day
Gut+ Details: What It Is and How to Take It
Gut+'s Role in the Body
Introducing Gut+: a cutting edge prebiotic + postbiotic butyrate for total gut health.
Gut+ combines cutting-edge prebiotics + postbiotics to balance your microbiome and nourish your gut, no extra bacteria (probiotics) necessary. Designed to be your all-in-one gut health solution.

Specially formulated to:
Promote total gut health without added bacteria*

Encourage a healthy gut ecosystem that sustains itself* 

Close tight junctions in the gut lining, preventing leaky gut*

Reduce unwanted bacteria in the gut while maintaining growth for good bacteria*

Fuel the microbiome and gut cells (colonocytes) to support gut barrier function*

Support immune function, metabolism, blood sugar balance, cognition and mood*

Protect your wallet by providing full-spectrum gut support in one capsule per day
Probiotics alone won't protect your gut. And to be honest, we're a little skeptical of their benefits long term. 

 You need a tag team of two powerful biotics for your unique microbiome. 
Most prebiotics are fiber or starch-based. Gut+ contains a next-generation prebiotic solution: PreforPro, a powerful prebiotic bacteriophage clinically proven to reduce unwanted bacteria in the gut. This gives your microbiome the opportunity to regulate itself without unnecessary added bacteria (probiotics).
It's a smaller dose — you only need 15 mg a day. It's fast-working — in hours, not days. No uncomfortable side effects like gas or bloating. And, most importantly, Preforpro positively influences the microbial population of the gut.*

Gut+ is also made with the triglyceride form of butyrate — tributyrin — aka a postbiotic, the end product of a balanced gut. Tributyrin has three distinct advantages: 

It does not smell. 

Better bioavailability and i

t does not need to be enterically coated - it is a

 

time-released version of butyrate that does more even when you take less.

Once in the colon it easily delivers systemic effects, like better brain function, energy, immunity, blood sugar regulation, mood stability, and more.*
It all boils down to this: Gut+ gives your gut the right fuel it needs with the right therapeutics it needs for a healthier, happier you.
read more
Why Choose Gut+?
Simply put, Gut+ prioritizes better biotics for your best gut health.

Most prebiotics are fiber or starch-based. Gut+ contains a next-generation prebiotic solution: PreforPro, a powerful prebiotic bacteriophage clinically proven to reduce unwanted bacteria in the gut.
It's a smaller dose — you only need 15 mg a day. It's fast-working — in hours, not days. No uncomfortable side effects like gas or bloating. And, most importantly, Preforpro positively influences the microbial population of the gut.*
Superior gut health starts with a high-potency (and scentless!) butyrate. Gut+ features tributyrin, a time-released version of butyrate that does more even when you take less. As three butyrate molecules bonded to one glycerol, tributyrin holds together in its journey through the digestive tract so more butyrate can reach the bloodstream and heal cells throughout your body. And you read that right — there's none of the typical butyrate smell. Noses everywhere rejoice!
Prebiotics + postbiotics = a happy gut. With Gut+, prebiotics and postbiotics work together so your commensal bacteria thrive and do what they do best. And ultimately, that means improving your full-body health.
Gut+ is clinically proven gut health — all smartly packed into one daily capsule.
read more
Ingredients:
Tributyrin Powder - 500mg
PreforPro - 15mg
read more
Suggested Use:

Take one capsule per day with or without food or as directed by your HCP.
read more
Total Gut Health, No Probiotics Required
Your microbiome is as unique as your fingerprint, and the latest research indicates that probiotics are not a one-size-fits-all solution, despite being marketed as such.
Gut+ takes a different approach. We want to help your microbiome thrive by feeding your good bacteria the right food, while also alleviating many of the pesky symptoms associated with a previously unhappy gut. We've carefully selected a prebiotic and postbiotic that accomplishes this.
What To Expect When You Start Taking Gut+ supplements
Total gut healing begins. Our advanced prebiotics go to work on reducing the undesirable bacteria in your gut, allowing the good bacteria to flourish. Tributyrin begins to nourish the gut lining and fuel your cells. Some people notice a difference in digestive issues right away, for others there may be a more gradual positive change over the first two weeks.*
Digestion becomes easier, reducing bloating and gas. Regularity improves with predictable, well-formed stools. May begin to notice improved cognition, focus, stable mood, and higher energy.*

Long-term gut healing sets in, sealing leaky gut and balancing the microbiome as colonocytes are fortified. Tributyrin travels through the bloodstream, regulating immunity, optimizing blood sugar balance, supporting a healthy inflammatory response, and crossing the blood-brain barrier to banish brain fog and boost mental clarity.*

Frequently Asked Questions
How is Gut+ different from BodyBio Butyrate?
Gut+ is a prebiotic + butyrate. Butyrate is just plain butyrate. Gut+ was developed to be your all-in-one gut health solution without bacteria that you do not need. It does not smell, and uses a different form.
Animal studies suggest that you need less tributyrin than Butyrate salts hence why the dosage is lower than our Butyrate supplements. But remember, these are animal studies. Over 5000 studies have demonstrated the positive effects of all types of Butyrate. The main difference is that Gut+ does not have the distinct smell that our Butyrates does.
Is tributyrin the same as butyrate?
Both forms provide butyrate in the gut, they are simply made differently. Sodium butyrate: Produced via an acid-base reaction to form salt: NaOH+C4 H8 O2=C4 H7 COONa+H2O (Sodium Hydroxide+Butyric Acid = Sodium Butyrate+Water)
Tributyrin: Produced via esterification where 3 butyric acid is attached to a glycerol to form tributyrin: C3H8O3+3C4H8O2= C15 H26 O6+3H2O (Glycerol+Butyric Acid = Tributyrin + Water)
As three butyrate molecules bonded to one glycerol, tributyrin holds together in its journey through the digestive tract so it can reach the colon where it goes to work.
Why doesn't tributyrin smell?
Tributyrin is the triglyceride version of butyrate/butyric acid, the short chain fatty acid (SCFA) that specific probiotics make in a balanced gut. Tributyrins are produced by esterification, an innovative technological process that removes the pungent smell of the butyrate while maintaining a high level of concentration.
The prebiotic mechanism of action in Gut+ prebiotics is a bacteriophage (phage). Phages are sub-microscopic bundles of DNA or RNA surrounded by a protein shell. Phages are abundant in the natural world, occurring in seawater, soil, humans and fermented foods. In fact, there are ten times more phages than the trillions of bacteria present in the human body. Phages exist in nature for one purpose: each to overtake a specific strain of bacteria. By using phages that target the unwanted bacteria in the gut, our probiotic phage complex is able to modulate the gut microbiota and encourage the balance of good bacteria over bad, taking full advantage of the nutrients now made available.*
Is this a prebiotic fiber? Do I need to also take fiber supplements?
Prebiotics are often fibers or starches (e.g., oligosaccharides) that have been shown to be beneficial; however, these can have some drawbacks, including:
They require large dosages to be effective
They can cause flatulence
They are sensitive to the nutrients present in their specific environment
They only work in the colon


Unlike fiber or starch-based prebiotics, PreforPro does not require large doses to be effective, and does not cause gas. It functions in both the small and large intestines, and is not affected by the competing nutrients of varying gut environments. Within hours of consumption, PreforPro goes to work on the undesirable bacteria in the gut by destabilizing the bacterial cell wall, releasing nutrients into the environment which can then be consumed by the good bacteria within the GI tract.
What is tributyrin used for?
To supply the body with the short chain fatty acid/postbiotic butyrate.
When should you take Gut+?
Daily use supports a balanced gut microbiome that will allow the commensal bacteria (the bacteria that naturally fluctuates in your gut microbiome) to thrive.
What dosage of Gut+ should you take?
Take one capsule daily, with or without food.
Can I take more than the recommended dosage?
In human clinical studies, 300mg (3), 900mg (4), 1000mg (5), 1350mg (6), and 4,000mg (7) (8) a day have been used with safety. If your health care practitioner has prescribed more than the recommended dosage, this is at their educard discretion.
As with our Butyrate supplement, many people use more than the recommended dose but we always recommend starting slowly with a low dose. This means you start with 1 capsule a day and you may take 1-3 gel capsules per day of Gut+ or more as directed by your HCP.
Tributyrin is affirmed as GRAS by the FDA, is regulatory compliant, and is safe for consumption
Does Gut+ have any side effects?
The most common symptom is changes in bowel movements or mild digestive discomfort– which are both temporary. If you're new to tributyrin, give your system a few weeks to adjust, and start out slow. There's no one size fits all solution or dosage, so make sure to listen to your body and adjust accordingly.
Is there an adjustment period?
When first starting Gut+, your gut microbiome may need time to adjust. You may experience side effects such as minor gas, bloating or stomach rumbling, which should subside with ongoing use. Consult your healthcare professional if symptoms continue after two weeks.*
When will I feel the effects?
Some may feel effects within a few days of taking Gut+ and others within a few weeks. Some may not feel any effects. Just because you do not feel it, does not mean Gut+ is not working.
If your body needs a higher dose you'll know it when you get there. This may include less digestive pains, less bloating, easier bowel movements every morning like clock work, improvements in inflammation related issues, less cravings or less desire to eat as much food, ability to tolerate more foods in diet and more…
Some studies show that beneficial effects of butyrate still get stronger even after 12 weeks of usage.
Other human studies of 1 year (12 months) of usage showed users who stayed consistent and took it regularly had higher quality of life scores compared to placebo and less digestive upset relapses. (10)
So there appears to be an additive benefit to regularly taking butyrate containing supplements week-by-week, month-by-month.
Do I have to refrigerate Gut+?
No, this supplement can be stored anywhere.
Will taking Tributyrin raise triglyceride levels?
In a 2003 study of 100 patients at the U of MD who were followed for 100 days, serum lipid parameters were measured weekly. No changes in TGL levels were sufficiently substantive to require discontinuation of Tributyrin.
Great products

I have only been trialing Gut+ for 3 weeks. I am a registered Naturopathic Colon Hydrotherapist therefore I trial products for 3 months. I don't have a gut issue but I do love body bio sodium butyrate. It has been very useful in helping a number of my clients with severe bloating issues which is why I'm trialing Gut +. I need to know whether a product how a product reacts to my healthy gut. I'll come back to this review next month.

Crohns patient

Absolutely love Gut+, have had considerably less flare ups.

I do not recommend this product

No effect

Tried for 8 weeks, didn't have any noticeable results or relief in symptoms. Very expensive too.

Happy Gut

This product makes my gut happy

Got my body back!

I have been taking Gut+ for 2 months and it seems to have sorted out my IBS. I have EDs which causes a lot of pain but I couldn't take codeine without getting very constipated. I'm not totally pain free but I no longer have constipation. Worth every pound!
Reviews Loaded
Reviews Added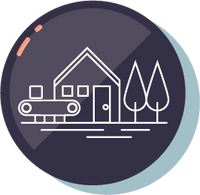 We manufacture and rigorously test quality at our New Jersey HQ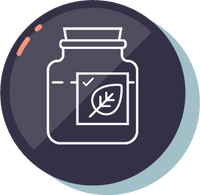 We carefully source the highest quality raw materials for our products – never oxidized or heat treated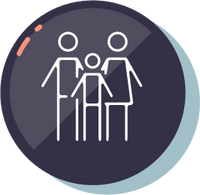 For over 25-years BodyBio has remained a family business. It's why we treat our customers like family and why thousands of doctors trust us with their patient's health