All Supplements
Liposomal Glutathione
Levels of glutathione decrease as we age, glutathione is the body's most powerful antioxidant protecting us from environmental toxins and pollutants.
Subscribe and Save
✔ Save 10% monthly
✔ Pause, edit, cancel after your first 2 months
✔ Free Shipping
Discount will automatically apply to your subscription..
10% OFF applies only to retail price
*Discount codes do not apply to subscriptions
Max. 2 bottles per subscription. Email help@bodybio.com if you are interested in more.
6 Benefits From Liposomal Glutathione Supplementation
When our body has optimal levels of Glutathione, it assists with flushing out dangerous toxins, including heavy metals, pesticides and mold.*
Over time, damage caused by free radicals starts to add up, causing what is known as oxidative stress. Glutathione is a free radical cell protector, maintaining mitochondrial redox potential and cell membrane stability.*
Glutathione's activity is important to nearly every system in your body and provides protection against numerous diseases and conditions.*
Glutathione levels decrease with age, which makes it harder for your body to counteract the effects of free-radical damage. Increasing glutathione levels may help you fight free-radical build-up and assist with healthier aging.*
Glutathione encourages healthy white blood cell production, which provides support for your immune system.*
Although a common mistaken belief is that glutathione is not well absorbed when it's taken orally, significant data confirms that glutathione is efficiently absorbed, particularly when in a liposomal form.
Liposomal Glutathione Description
Liposomal Glutathione's Role in the Body
Levels of glutathione decrease as we age, glutathione is the body's most powerful antioxidant protecting us from environmental toxins and pollutants.* It promotes healthy aging by clearing the body of waste products and
neutralizing and eliminating toxins
that cause cellular damage.* It also enhances the activity of the immune system.* While most glutathione supplements break down in the stomach and can't be absorbed in the body, with our proprietary liposomal encapsulation technology, you get maximum glutathione absorption allowing this key nutrient to work for you on a cellular level.
read more
Why BodyBio Liposomal Glutathione?

Our liposomal technology is a powdered liposome––free-flowing particles that immediately form a liposomal suspension when digested. That's right, no messy liquids here. These liposomal particles stay encapsulated during the journey through your stomach, and the particles are released when they reach your large intestine, where they can be easily absorbed through the gut lining and into the bloodstream.
read more
Suggested Use
1 capsule a day with or without food. Or as directed by your HCP.
read more
Ingredients:
Reduced L-Glutathione 250MG
Other Ingredients:
Proprietary blend (Non-GMO Sunflower Oil and Sustainable Palm Oil), Vegetarian capsule (Cellulose) No gluten, dairy, soy, or GMO-containing ingredients.
read more
Liposomal vs. Non-Liposomal Absorption
Compared with "normal" Glutathione ingestion, ingestion of Liposomal Glutathione leads to appreciably greater circulating Glutathione concentrations.
What To Expect When You Start Taking Liposomal Glutathione supplements
Improved phase 1, 2, and 3 detoxification.
Increased energy production. Glutathione protects mitochondria and supports healthy energy (ATP) production.
Decreased toxic body burden, improved cell membrane stability & mitochondrial function and improved cellular functioning.
Frequently Asked Questions
Where is BodyBio Glutathione sourced from?
Our glutathione is sourced from the highest quality glutathione source in the world which is located in Japan. Our lipid blend is made in the USA.
What makes BodyBio Liposomal Glutathione different from other Glutathione?
Many liposomal formats claim to be liposomal but they are not, they simply mix glutathione with lecithin which does not make a liposome. Other liposomal formats suspend the glutathione in beeswax but these are not guaranteed to make liposomes. Ours is tested and shown to increase blood plasma levels which proves ours works.
What is liposomal glutathione used for?
This tripeptide is made endogenously from glycine, cysteine and glutamic acid in the liver It synthesizes and repairs DNA; synthesizes proteins and prostaglandins; transports amino acids; metabolizes toxins and carcinogens; and prevents oxidative cell damage. It also activates some enzymes.
When should you take liposomal glutathione?
There is no definitive research on this topic. It seems to be of use if taken any time of day, with or without food.
Is taking glutathione orally effective?
Until recently, sublingual glutathione is reported to have been more bioavailable than oral, due to digestive degradation. With our liposomal technology, BodyBio Liposomal Glutathione reaches the gut intact and better able to rule as the body's premier antioxidant.
What are the side effects of liposomal glutathione?
Glutathione has no reported adverse side effects.
Is it okay to take glutathione every day?
Studies indicate glutathione is safe if used daily for up to eight weeks. Longer studies have not been available.
BodyBio Liposomal Glutathione Reviews
Liposomal Glutathione

I've been taking it for nearly two months and I absolutely have noticed a huge difference on my whole body, I feel more energetic, my joints are not swell any more, and belly fat is decreasing.

I am so happy . An excellent decision for my physical and mental health.

Thank you .

Love it!

I really like this product. I take it every day and I notice when I skip it. It really makes a difference in my day to day. Thank you!

Perfect for on the go

All the other Liposomal glutathiones are liquid so I was unable to travel with them! This was perfect for flying during Christmas and necessary with helping my liver with extra detox support when I was drinking more often.

Great supplement and great customer service!

It works well for me and I like having it on autoship so I don't need to worry about running out.

Glutathione

I think this has the most quality ingredients
Reviews Loaded
Reviews Added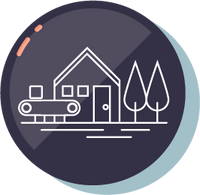 We manufacture and rigorously test quality at our New Jersey HQ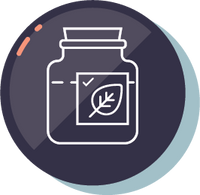 We carefully source the highest quality raw materials for our products – never oxidized or heat treated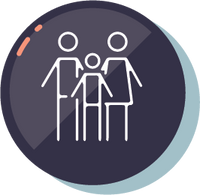 For over 25-years BodyBio has remained a family business. It's why we treat our customers like family and why thousands of doctors trust us with their patient's health